25 year old lady butchered her mother for ritual in Ikot Ekpene
It was a black Friday today 27th November 2020 in Urua Anan area of Ikot Ekpene as a 25-year-old lady butchered her mother for ritual.
Information gathered from a neighborhood that shares photos of the incident on social media report reveal that the accused lady went into quarrels with her mother over a man.
As the misunderstanding became uncontrollable, using a cutlass, she butchered her mother, pieces her body, and packed her remaining into a big bucket.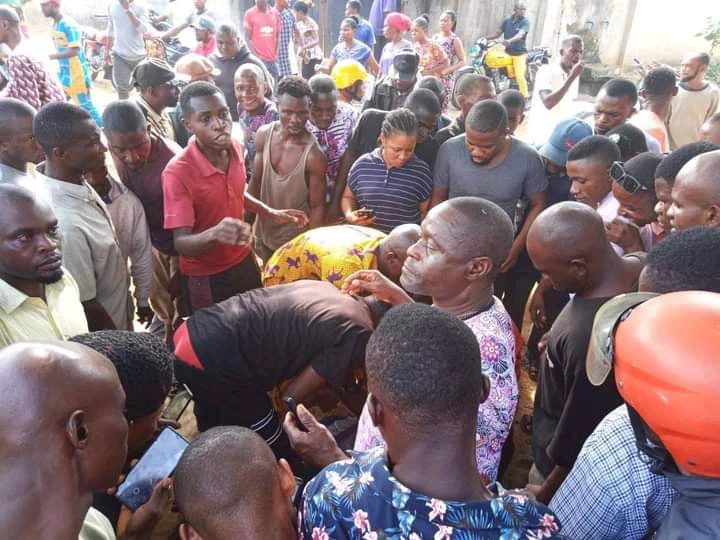 Considering how she gruesomely butchered the mother, eyewitness suspected killed her for ritual.
However, the circumstances surrounding her action is not yet certified.
She was later arrested by community boys paraded around the community and subsequently handed over to police.
See photos of the accused lady paraded by the community boys.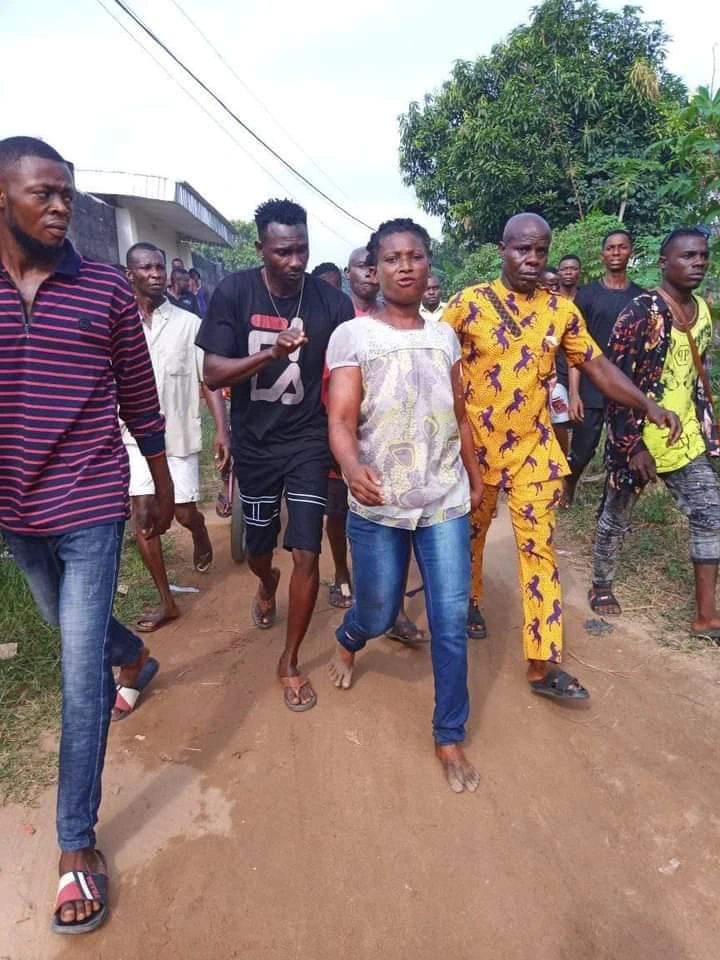 Photos as she was handed over to the police.